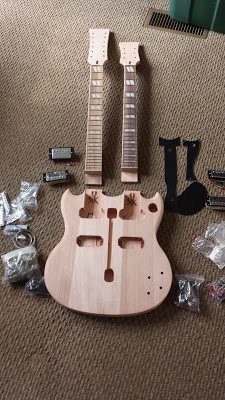 Here is a little toy/project I picked up on eBay last week. I've been wanting to try one of these for a long time, and I finally found one at a bargain-basement price.
Actually, I've sold this guy to pay for most of it. So it's going to turn out to be an even better bargain. I'm trading a guitar that sort of duplicates what I already have for something unique and different.
I've never built anything like this before, so it's going to be an adventure.
This is, in fact, not the kit I originally ordered. To make things …
Read More