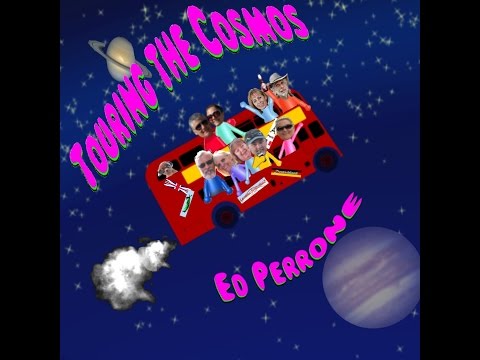 Touring the Cosmos
Lyrics by Ed Perrone and Vicky Perrone
Music by Ed Perrone
Copyright © 2015 Ed Perrone (BMI). All rights reserved.
Digital single (2015)
Flying into London but the Queen doesn't care,
She says Abbie's going downtown, you can visit her there.
Eating fish and chips and drinking ale in the pub, what a good time.
See the white cliffs of Dover, take the ferry to France,
We don't know what's coming next, but we're gonna take a chance.
Climb aboard the bus where we're meeting old friends for the first time.
And we'll be touring the Cosmos…
Read More