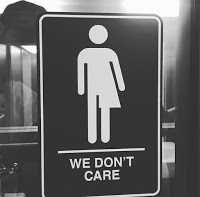 The Texas Senate Committee on State Affairs has scheduled a hearing on the Texas "Bathroom Bill" (SB 6).
Tuesday, March 7, 2017
Room E1.036
(Senate Finance Room)
Capitol Extension
Austin, Texas
I have visions of great crowds of people lining up to pee in the "wrong" bathrooms!!
Of course, if you can't do that, you CAN contact your senator and the committee members and tell them what a great waste of time (not to mention invasion of privacy) this is. This post has contact info.
Pee on!!
Note: Post edited on 3/3/17, as the Committee changed the location of the hearing. Perhaps they are expecting a big crowd….